STOP-AS : Search Treatment and improve Outcome of Patients with Aortic Stenosis
STOP-AS (Search Treatment and improve Outcome for Patients with Aortic Stenosis) is a research project, laureate of the second call for proposals "University Hospital Research in health" (RHU).
Based on the structured network of the University Hospital Federation (FHU) REMOD-VHF (Early Markers of Cardiovascular Remodeling in Valvulopathy and Heart Failure) and coordinated by Professor Hélène Eltchaninoff, head of Rouen University Hospital Cardiology Department, this project aims to improve our knowledge on aortic stenosis and develop new therapeutics.
Aortic stenosis (AS) affects more than 2% of the elderly population in Western countries, that is as much as Alzheimer's disease. Due to population ageing, this percentage will double or even triple in the next 50 years. Symptomatic AS is a fatal disease: without intervention, 1 in 5 people will die within 2 years. Currently, the treatment consists of surgical valve replacement (SAVR) or percutaneous valve replacement (TAVI).
STOP-AS objectives are to understand aortic stenosis mechanisms and its natural history to develop new therapeutics, to characterize left ventricle remodeling associated with aortic stenosis before and after SAVRE or TAVI and to assess medico-economic impact of TAVI extension to all the patients with AS.
This group of 15 partners (11 academi partners and 4 companies) will will improve the knowledge on aortic stenosis and offer the patient the most appropriate care.
For this purpose, pre-clinical studies, multicentre trials and national registries as well as innovative approaches to imaging, biomarkers and non-invasive ultrasound-based treatments will be implemented.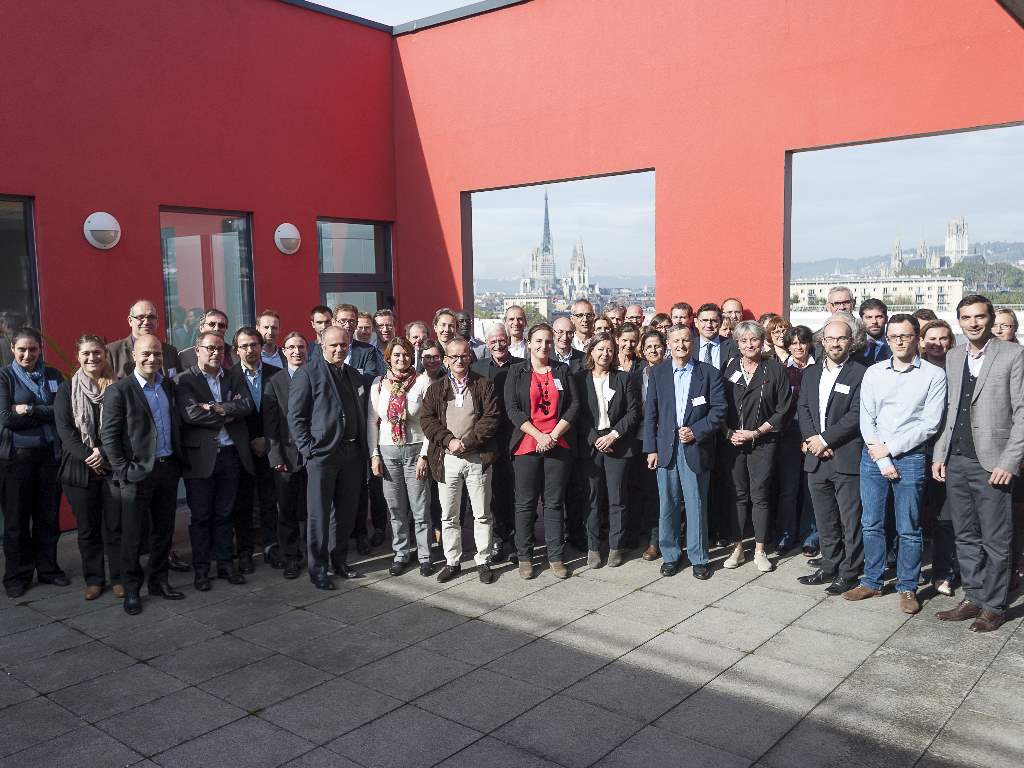 STOP-AS consortium

---
HEADLINE NEWS
The SAB of STOP-AS project met on March 27, 2019(From left to right: Maurice E Sarano, US; Jean-Louis Vanovershelde, Belgium; Hélène Eltchaninoff; Magnus Bäck, Sweden; Délphine Béziau-Gasnier; Alec Vahanian,France et Vincent Richard).

The ISCTR proposes to make available an online teaching program as well as an eBook. Go to the Project -> WP5 section for more details.
---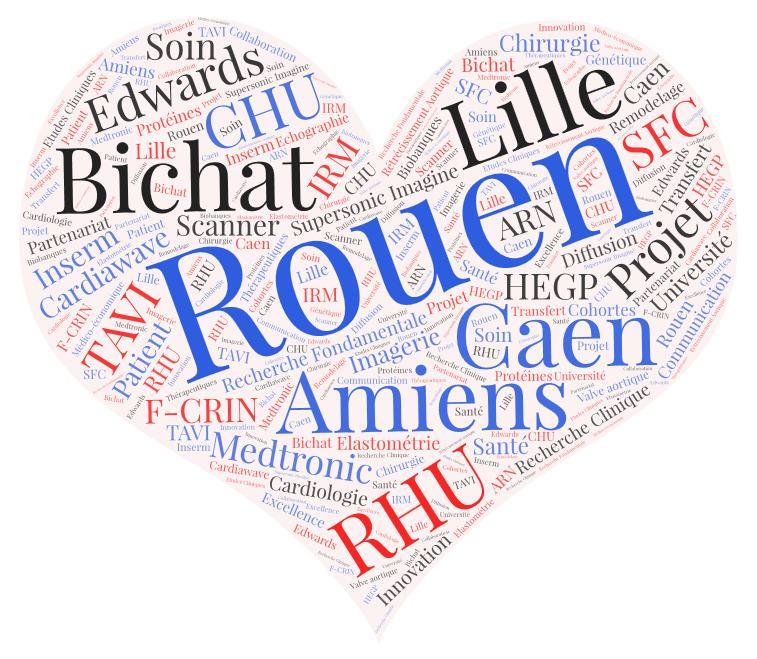 ---
CONTACT
RHU STOP-AS
Service de Cardiologie
Hôpital Charles Nicolle
1 Rue de Germont
76031 ROUEN Cedex
+33 2 32 88 67 66
Chef de projets:
This email address is being protected from spambots. You need JavaScript enabled to view it.
Partnerships